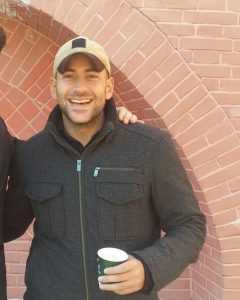 Personal Details:
My name is Saeed Ghiassy, I was born on December 1985 . I really love:
Computer Programming – C/C++, Java, Python, Assembly.
Artificial Intelligence and Software automation.
Network administrator and security.
Linux and Android Operating System.
Malware Analysis and Reverse Engineering.
Sports and Activities:
Martial arts – Brazilian Jiu Jitsu and Muay Thai mostly.
Football.
Swimming and Scuba Diving.
Skydiving.
Weights Workout and Wrestling.
Qualifications:
Certification:
Research Interests:
Modeling of Computer networks
Peer-to-Peer networks
Linux Kernel – Structure of Linux Kernel and Module development
Qt Framework
Malware Detection and Protection
Penetration testing against network infrastructure
Past Interests:
Computer software vulnerabilities – How to protect against vulnerabilities
Network Security – How to make your network secure
Assembly programming and low level computer programming
Resume or CV:
My Resume/CV can be found HERE
Contact Me: